Welcome to Sommerakademie 2019
For the 10th time, the Sommerakademie will take place from August 9- August 16, 2019 on the campus of the University of Witten/Herdeckei in Germany to give participants a lively insight into the practice of integrative medicine. With almost 250 participants and eight event days, it is the largest German-language event for integrative medicine and designed for both students and professionals alike (doctors, therapists, psychologists and nurses).
For the first time in the history of the Sommerakademie there will be workshops offered in english language!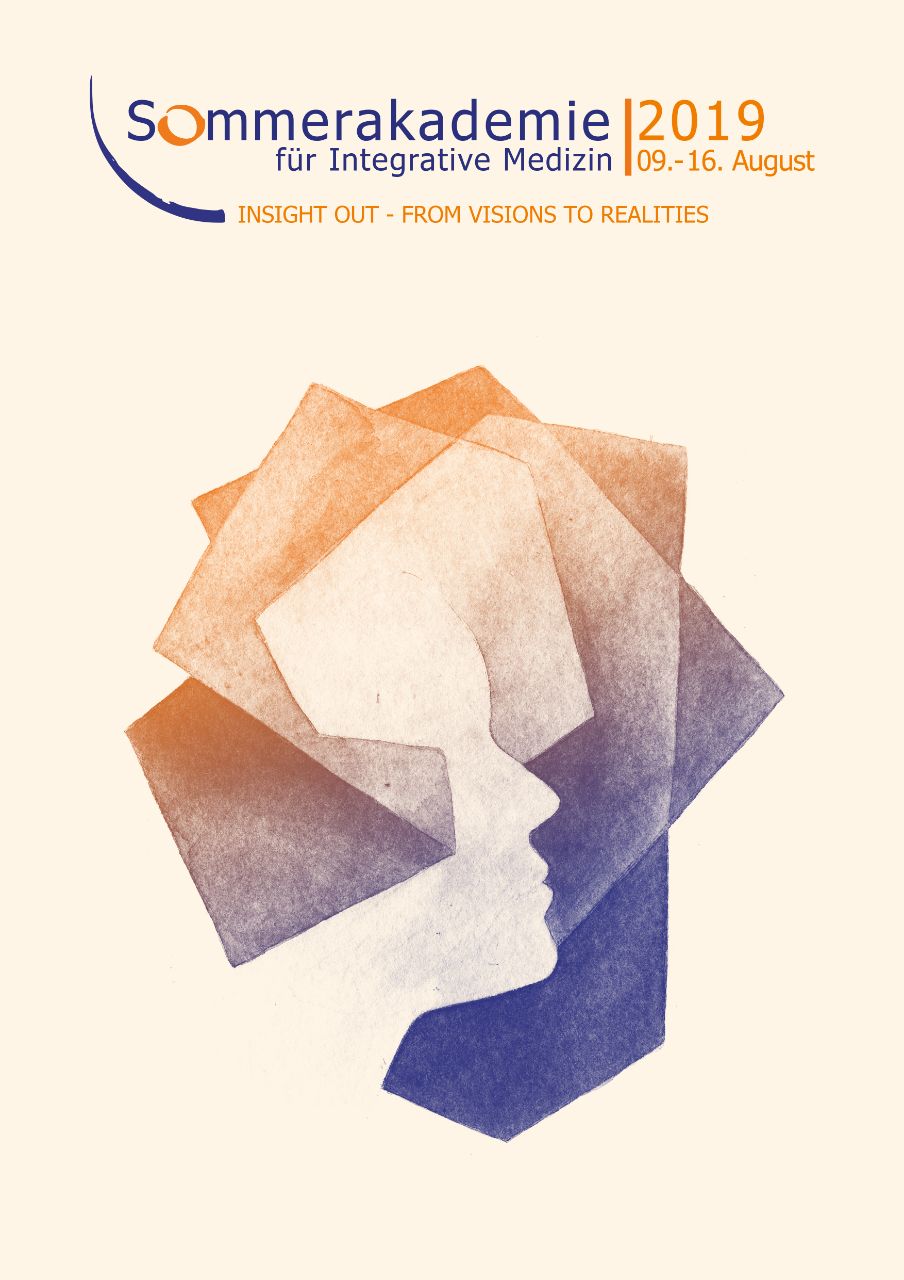 Participating in the Sommerakademie will give you orientation in the variety of treatment concepts and thus promote the development of personal interests. Its an event of encounter, of learning from and with each other, of questioning and thinking through, of discovering new possibilities and potentials and of finding new ideas regarding to our health system.
Under this year's theme Insight Out - From Visions to Realities we want to make the Sommerakademie a place to discuss, search and find ways and opportunities in a world of polarities.
An Introduction to Sommerakademie für integrative Medizin
Sommerakademie für integrative Medizin is a one-week congress dealing with integrative medicine.
Every year, it takes place in August at the University of Witten/Herdecke in Germany. The participants have the opportunity to be inspired by different lectures, get to know therapies by selfexperience and meet a lot of open minded fellows.
The Sommerakademie is organized by an interdisciplinary team, which recombines every year. Those people have never organized it before. During their group process, they find a new alignment for the following Sommerakademie
The alignment for this year is Inside Out - From Visions to Realities. We invite you to find out during this week, what your desires, dreams, visions are about yourself, your profession, your relationships as well as in relation to the society. This inner view will be turned outward during this week: Where are you standing actually already? What utopias are already existing? and moreover: How do I implement my vision? What is still missing? Or where and how to start?


Let yourself be inspired of more than 50 enthusiastic lectures and 200 participants who want to learn grow, exchange and network.
Registration
Registration is open! Get your ticket :-) The great program will be shown in a few weeks, we are still working on it.