Herzlich Willkommen bei der Sommerakademie!
How nice, that you are here!
Are you looking for a place, where you peacefully can experience new ways of thinking and ideas/concepts of life and reflect alone or in a group? Where you can gather knowledegde and exchange ideas with experts and like-minded people? Where you can make new relationships and connections, pick up impulses and convert thoughts into action?
Then join us in this summer!
The next Summer Academiy for integrative medicin will take place from August 11th to August 18th, 2023
with the theme "ACTION IN MOTION - Projekt: act effectively".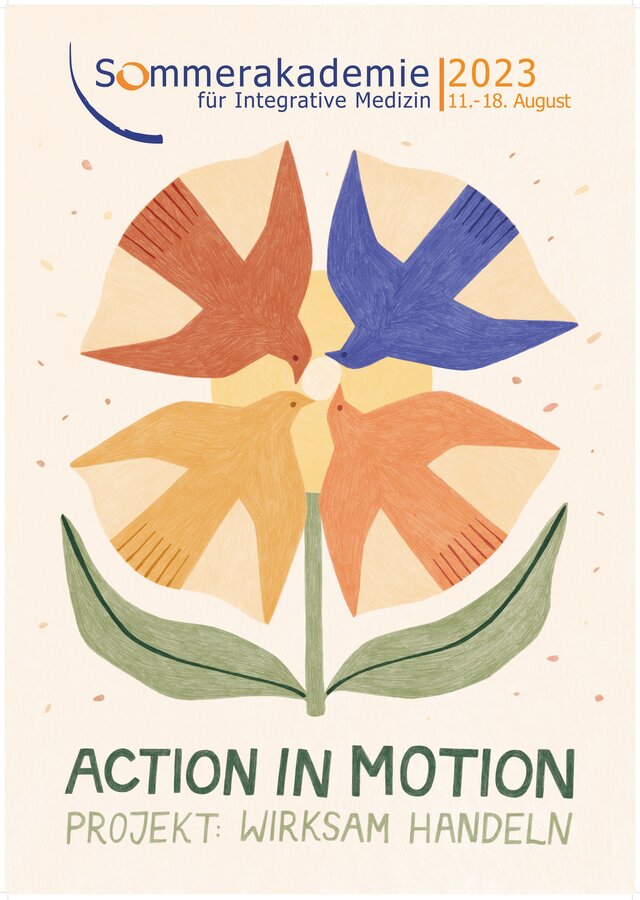 Here you'll find the registration
We look forward to meet you!
Greetings from the team of the Summer Academy!
This film was made 2022. Take a look to get an impression!